Athens Lions Club

Ontario, Canada
<!HR width=400>

Welcome to our Lions Club. This page has been accessed
times since April 22nd, 1996.
---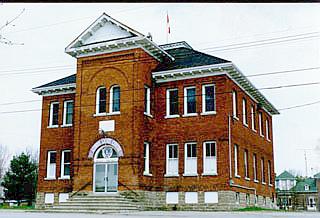 The Athens Lions Club was established in 1961 and has been an active and thriving support to the local community.
Our Club's Board of Directors and general membership have a business meeting on the 2nd Tuesday of each month, with a regular dinner meeting held on the 4th Tuesday of every month. These meetings are held at our Lions Hall in the village of Athens at 7:00 pm. We are relatively small in numbers, but what we lack in size we make up for in effort!
---
Membership List:

Lloyd Allinotte (HK), Cathy
Kevin Barber, Sheila
Tom Casey
Blair Chant (MJ), Brenda
Bob Croxall (HK), Donna
John Funnell
Donna Garven (H)
Rupe Green (H)
Honey Hartley (H)
Ray Heffernan, Jackie
Dale Howard, Janice

Last updated 10-March-2017

Burt Hudson, Kathryn
Kathryn Hudson (H)
George Judson (L)
Rob Layng
Derek Miller
Bob Purcell
Walter Schaafsma, Freda
Alfred Stakenvicius(HK), Sandra
George Tackaberry (H)
Peter Vanderlinden
Larry Winters, Peggy


(L) Life Member, (H) Hon Member, (HK) Helen Keller Fellowship, (MJ) Melvin Jones Award, (ML) Member at Large


---
Board of Directors:
| | |
| --- | --- |
| PRESIDENT: | Peter Vanderlinden |
| IMMEDIATE PAST PRESIDENT: | Ray Heffernan |
| VICE-PRESIDENTS: | Rob Layng (1st), John Funnell (2nd), Kevin Barber (3rd) |
| SECRETARY: | Larry Winters |
| TREASURER: | Lloyd Allinotte |
| TAIL TWISTER: | Kevin Barber |
| LION TAMER: | Tom Casey |
| DIRECTORS: | Blair Chant, Alfred Stakenvicius |
Standing Committees:
| | |
| --- | --- |
| PROGRAM / VISITATION: | Ray Heffernan, Lloyd Allinotte |
| CONVENTION: | Lloyd Allinotte, Larry Winters, Bert Hudson |
| ATTENDANCE: | Blair Chant |
| MEMBERSHIP: | Larry Winters, Burt Hudson |
| FINANCE: | Lloyd Allinotte, Ray Heffernan |
| HOUSE / MAINTENANCE: | Tom Casey |
| FUND RAISING: | Blair Chant, Lloyd Allinotte, Burt Hudson |
| HEALTH / WELFARE: | Blair Chant |
| BAR / HALL RENTAL: | Kevin Barber, and volunteers |
| BULLETIN: | Alfred Stakenvicius |
| VISION SCREENING: | Larry Winters, Alfred Stakenvicius, Lloyd Allinotte |
| PUBLIC RELATIONS: | |
| GREETERS: | Lloyd Allinotte, Ray Heffernan, Burt Hudson |
| FARMERSVILLE EXHIBITION: | Bob Croxall, Rupe Green, Ray Heffernan, Peter Vanderlinden, Honey Hartley, Kathryn Hudson, Alfred Stakenvicius, Larry Winters |
Community:


The Club provides financial support for various community projects and organizations through fundraising campaigns within the Athens community, but mainly through the Farmersville Exhibition. This past year we have been able to provide over $13,000 in assistance to the following projects and organizations, most of which we contribute to annually:

Schools and Education programs:
Funding for Pineview and Addison Public School's "Very Effective People" program
Funding for Pineview Public Speaking Program
Lions A-4 Public Speaking program
Lions Multiple District A Effective Speaking program
Support for Athens District High School Band
Athens & District High School Annual Bursary (700.00)
Vision Screening for Primary Students
Personal Welfare Activities:
Support for local area Fire victims
Suport the Athens Food Bank
Assistance for needy Athens & area residents Dental and General Health & Welfare
General Healthcare Activities:
Funding for the Athens District Medical Center
Funding & Support for the Athens Community & Primary Health Care (VON) Program
Donation and canvassing for the Canadian Cancer Society
Donation to the Children's Hospital of Eastern Ontario
Support for CNIB, including the Lake Joseph Center, Blind Anglers, Leeds & Grenville Branch
Assistance for Operation Go Home
Support for Almost Home, a home for out-of-town patients undergoing chemo treatments
Donations to the Brockville Hospital Foundation and the Brockville Hospital Palliative Care
Donations to the Ottawa General Hospital and the Ottawa Heart Institute
Donation to the Canadian Diabetes Association
Donation to the Alzheimer Society
Donation to the Lions Camp Dorset Program
Donation to the Lions Home for the Deaf
Donation to Muscular Dystrophy Association
Donation to Child and Youth Wellness
General Community Activities:
Funding to the Athens Chamber of Commerce for Parade of Lights, (Santa Claus Parade)
Major Supporter of Playground Equipment at Centre 76 Grounds
Contributed 1/3 cost of developing the Soccer Fields at Centre 76 Grounds
Assistance to the Athens Figure Skating Clubs Regional Competition & Annual Ice Show
Assistance to the Brockville Lions Steel Band and Music Festival
Funding to the Delta Agricultural Society
Donations to the Lions Foundation of Canada
Donation to Special Olympics Program
Donation to Ladies Fire Auxiliary
Donation to Athens Communites in Bloom
Donation to St. Johns Ambulance
---
Links:







<!A HREF="http://216.129.24.52/index.html" target="_top"> Village of Athens

SETTLERS TREK 2016

---
For more information regarding the Athens Lions Club, its members, and its activities within the community, please send all inqueries to:

Athens Lions Club
P.O. Box 337
Athens, Ontario
K0E 1B0

Alfred Stakenvicius (ajstaken@sympatico.ca)